Buying Hermès bags is an important sartorial investment, but which style is perfect for you? Read on to learn what every Hermès collector needs to know about the "holy trinity" of Hermès bags.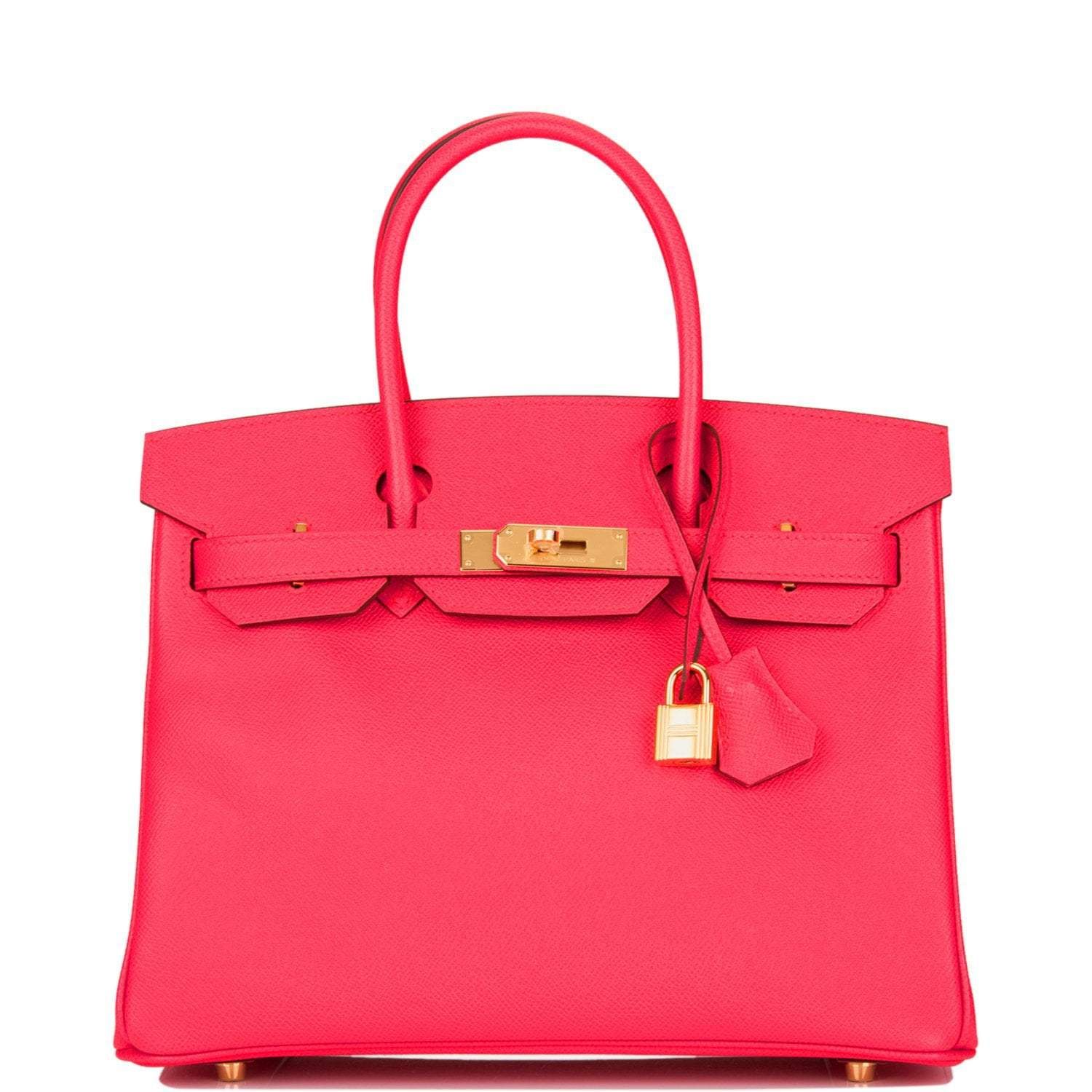 This legendary Hermès bag has, unsurprisingly, a legendary story behind it. In 1983, then creative director of  Hermès Jean-Louis Dumas and actress Jane Birkin were coincidentally seated next to each other on an international flight. During the flight, Birkin's straw handbag toppled over and spilled her things. She complained to Dumas how difficult it was to find a quality, leather handbag that could hold all of her essentials. In that moment of divine sartorial fate, Dumas and Birkin created the design for the bag on that flight, sketched on the back of an airsickness bag. With a deep interior, polished hardware, and a luxurious leather exterior, the bag quickly became recognized as a status symbol and is still regarded as such today.
The Birkin has a rectangular, tote-like silhouette, with two handles, a flap closure, two leather buckle straps that go through metal brackets, a turning knob with a holder for a padlock, and four feet on the bottom to protect the leather base. The iconic saddle stitch cannot be replicated by a machine; it takes two needles simultaneously passing through the same seam to produce a Birkin correctly. If done correctly, the saddle stitch will never unravel — either on a saddle or a Birkin. Due to the fact that each bag is handmade by a single artisan and can take approximately 48 hours to craft, prices vary according to the type of leather and hardware.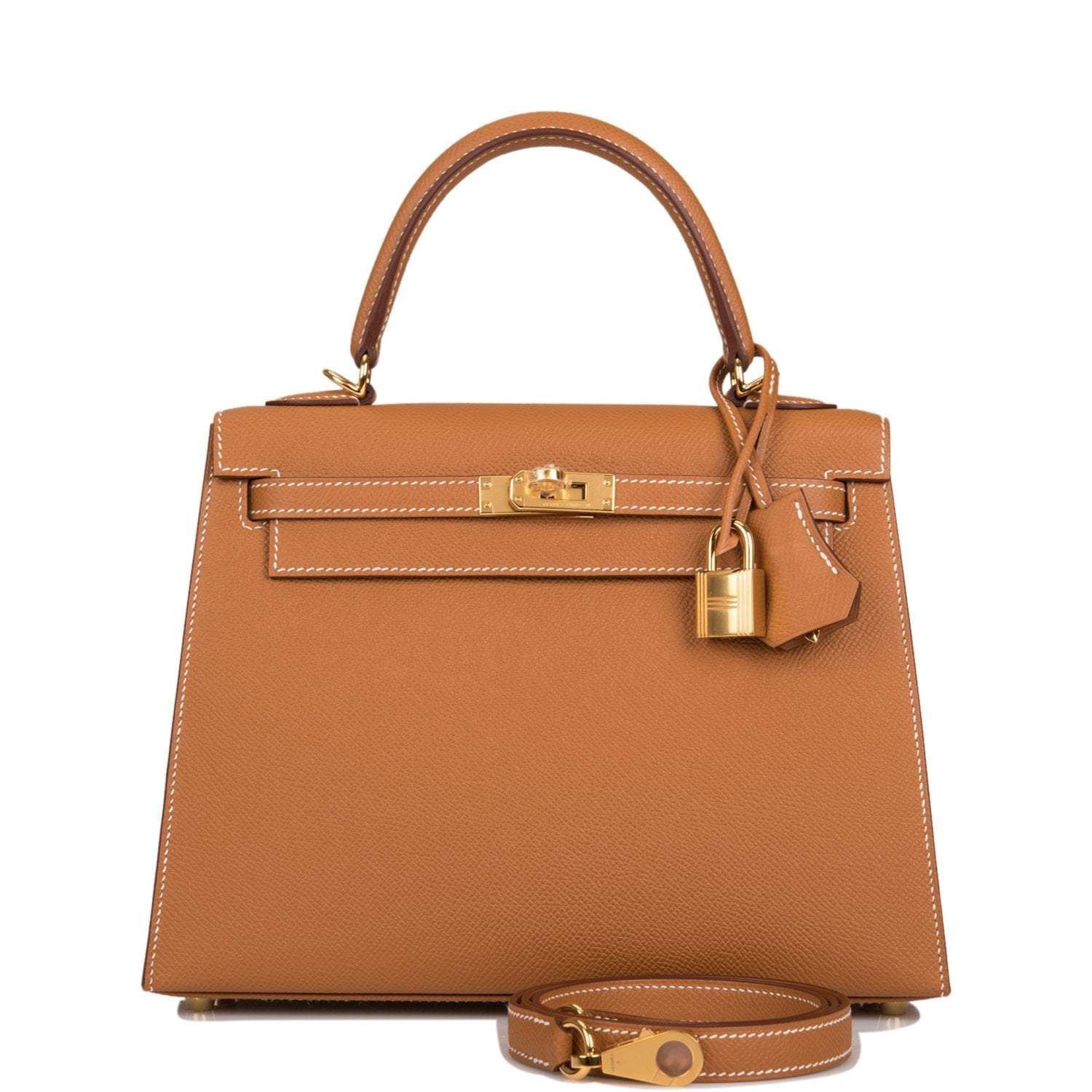 The Hermès Kelly bag predates the Birkin bag by more than fifty years, with the earliest prototype said to have been designed as far back as 1892, originally intended to carry a horse's saddle. But it wasn't until 1956 that the "Sac-à-Depêches" handbag reached icon status when the Princess of Monaco and actress Grace Kelly was photographed carrying the bag to hide her baby bump from the paparazzi. From that moment on, the bag was dubbed the Kelly bag, officially renamed in 1977.
The Kelly bag has a slightly boxy, trapezoidal shape, designed with one top handle, a removable shoulder strap, a flap closure, two leather buckle straps, a turning knob with a loop for a padlock, and four feet on the bottom. There are two styles of Kelly bag: the Sellier and the Retourne. The Sellier is more structured while the Retourne is slouchier and has rounded corners. Completely handmade by one artisan, the Kelly bag takes on average 18 to 24 hours to craft.
Hermès designer Catherine Chaillet initially designed the Constance bag while she was pregnant, and decided to name it after her fifth child as she was born on the day the first Constance bag was sold. Although designed more than 50 years ago, the Constance's elegant shape and functional design make it a favorite among collectors, including fashion icons such as Jacqueline Kennedy Onassis.
The Constance is a clean-lined, elegant bag with a top flap, iconic  'H' emblem closure, and long leather strap that can be worn cross-body or doubled to be worn on the shoulder. It has been offered in a variety of leathers, fabrics, colors, and patterns, which provides collectors with a myriad of options. Overall, the Constance is a smaller bag than the typical Birkin or Kelly bag, currently available in 4 sizes; micro, mini (18cm), 24 CM, and Elan. Each Constance bag is handcrafted by one artisan and takes approximately 14 hours to create.
To buy all these styles of Hermès bags and more, head to Madison Avenue Couture.