Today we're talking about a
big
trend we've seen across the fashion industry, and more specifically, with Hermès. That
big
trend? Tiny bags! 
Hermès has not shrunk bags to the comical size of the Valentino bag that Lizzo carried at the American Music Awards, but it has downsized several of its heritage bags in keeping with today's tiny bag trends.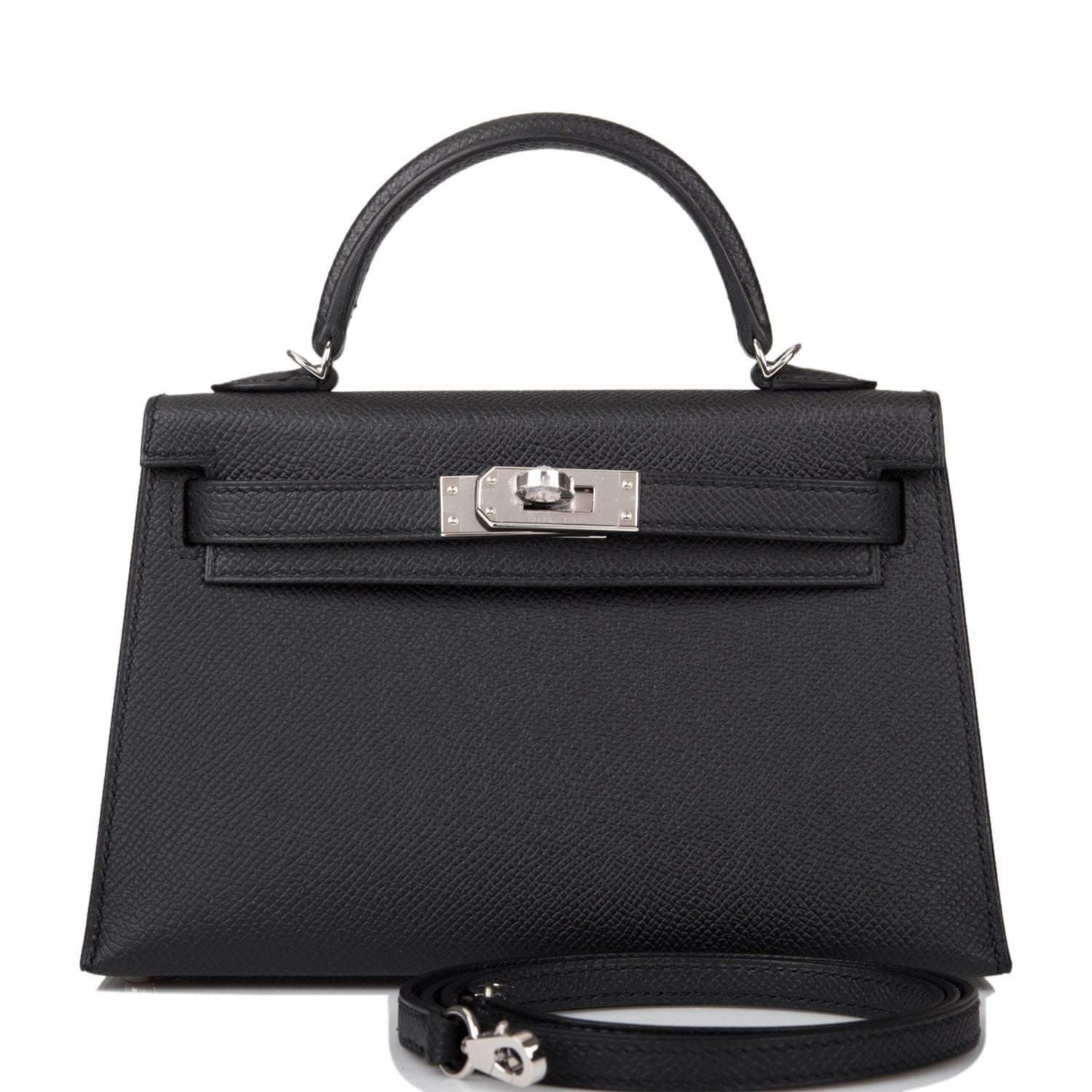 Hermès Kelly bag is instantly iconic, so it's no surprise that they crafted a chic mini version as well. Specfically, the Hermès mini kelly II, probably the most successful of the minis.
This cute bag, which made its debut about three years ago, was an immediate success. It is in the Sellier style and its long strap enables the Mini Kelly to be worn crossbody on most people.  It comes in epsom and chevre leather and in ostrich and alligator skins. While everyone agrees on their cuteness, Hermès collectors tend to have strong positive or negative opinions about them, as they are not wearable for many,  The mini kelly, given the narrowness of the top, can hold only a few items, like a phone, a credit card, some currency and a key. Women who like to carry more items find this a negative. Nevertheless, the Mini Kelly is definitely one of Hermès' newest "hot" bags.
The Plume Mini II is a small version of the Plume, an iconic Hermès style that dates back to the 1960's. "Plume" means feather, so it's an absolutely perfect name for such a lightweight bag and less than 18cm, the Mini is super light.  With an open interior, it is roomy enough for everyday wear. Add the crossbody strap, and it is also perfect for around the town weekend wear.  
The mini Lindy is one of the newest Hermès styles to be offered. A smaller version of the classic Lindy bag, it first appeared during the Fall/Winter 2019 runway show and has been coveted by customers ever since. With a length of 16cm, a crossbody strap and an open roomy interior, the Mini Lindy has become a favorite especially for young Hermès collectors. It is available in neutral and bright colors.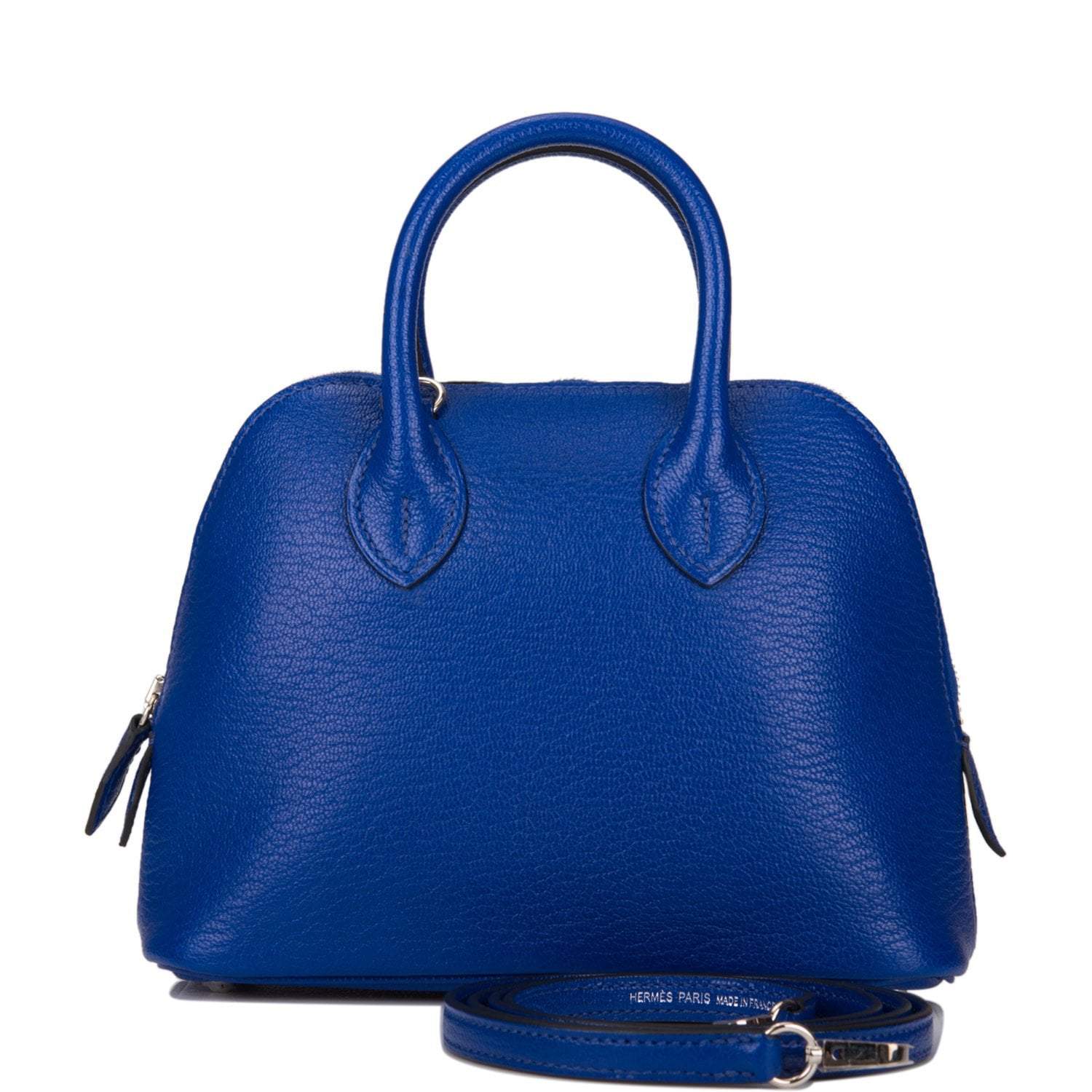 Although the mini Bolide was launched in 2011, its popularity has recently picked up with the small bag trend. The Bolide was the first bag Hermès designed with a zipper, and although obviously smaller, the mini Bolide maintains its iconic dome satchel structure. In addition to its two small top handles, the bag also includes a long strap, offering versatile styling so you can wear it multiple ways. 
The Hermès Evelyne is basically Hermès' messenger bag.  It is functional and roomy and has a removable crossbody strap on every size.  The Evelyne TPM is the mini version. Sporty and casual with a roomy open interior, it is especially perfect bag for weekend wear.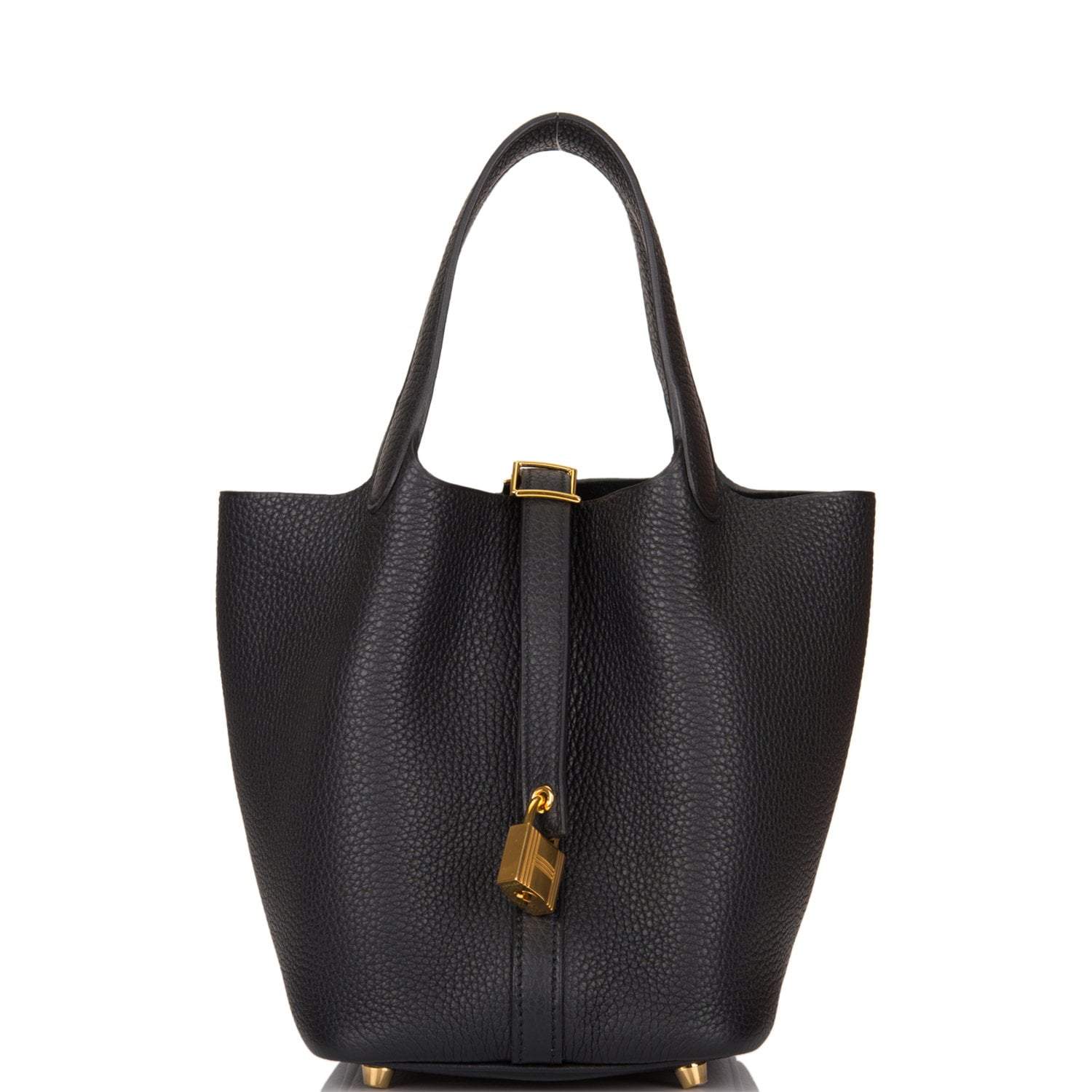 The Picotin mini, known as the Picotin PM is 18cm in length. This bag, which is a smallest version of the Picotin, is effectively a small tote. Unlike the other mini bags, it does not have a shoulder strap. It is designed to be hand held or worn on the forearm. Lightweight and roomy, with a hard base at the bottom, it is great for everyday wear.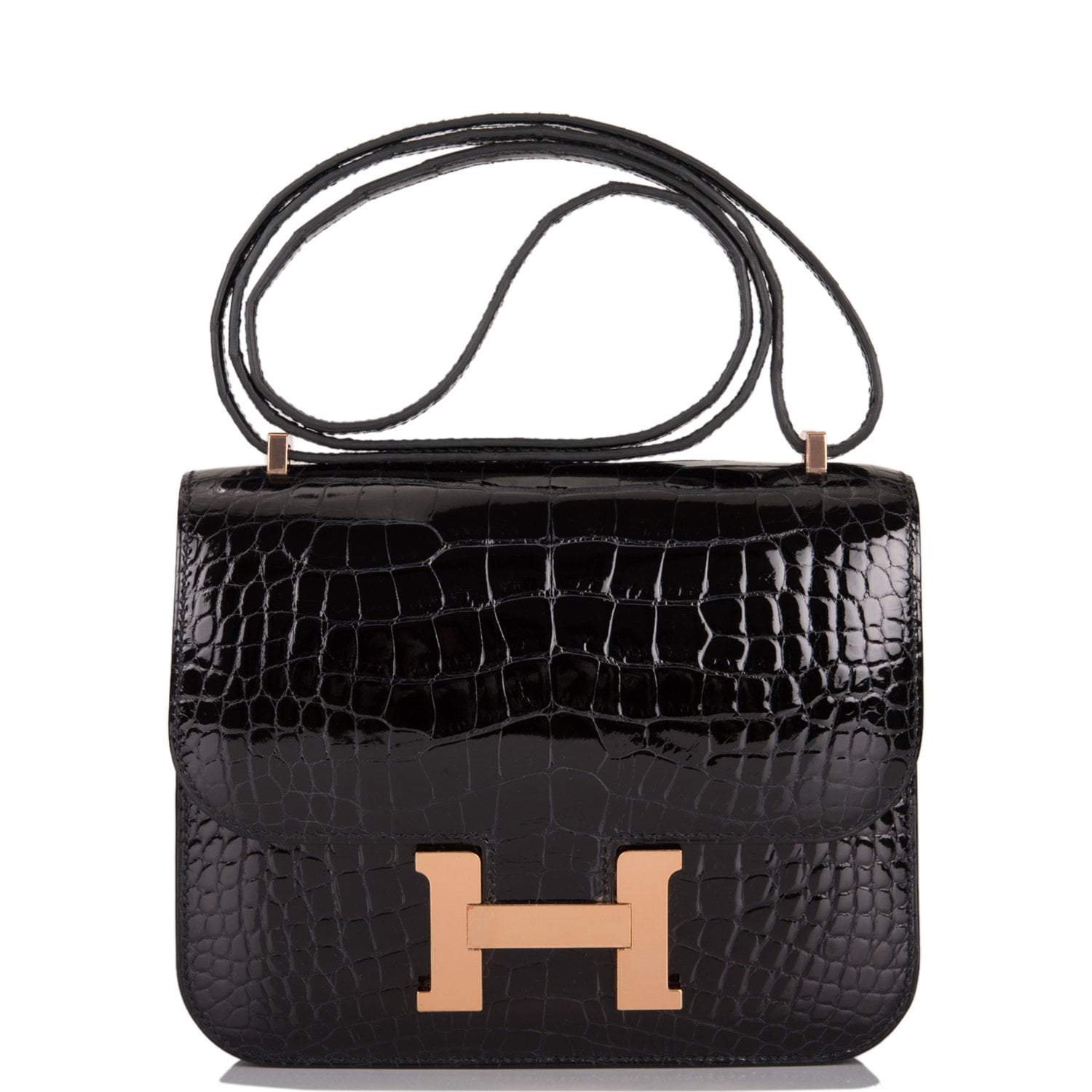 Although in production for decades, we should add the Mini Constance 18cm to our mini collection.  A beautiful everyday bag produced in leather and exotic skins, this bag can be worn for business and casual wear. A favorite of socialites and celebrities since the 1960's, Hermès has modified the style consistent with trends.  Today's Mini Constance has two separate compartments (instead of one in the vintage bags) and a longer strap that is now perfect for either crossbody or shoulder wear.  
To buy these gorgeous bags or any Hermès bags, head to MadisonAvenueCouture.com