We Want To Share A Secret…
Let's start with the most basic question: what is an Hermès Special Order bag? It's a personalized bag of your choice — typically either Birkin, Kelly or Constance — from a predetermined selection of offerings.  The process of designing a Special Order is a twice yearly global event limited to the best Hermès customers.
As of about ten years ago, any Special Order comes with a special stamp called the Horseshoe Stamp, hence why many refer to these bags as "HSS bags." It is a hallmark of the bag's exclusivity and your prestige as a customer.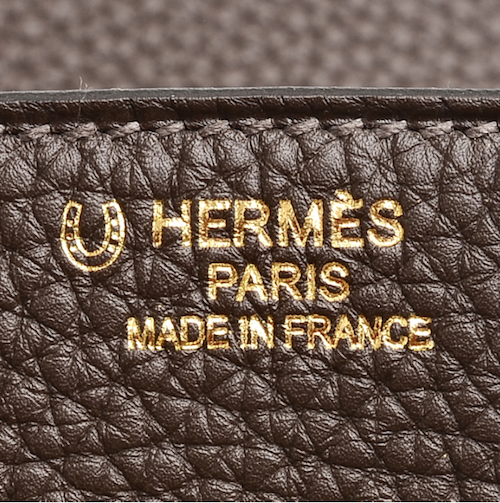 Choose Your Colors
Years ago, personalized bags were almost limitless in colors, but as demand has grown, Hermès has imposed certain restrictions. Today, virtually all personalized bags are limited to two colors. They can be two colors on the outside or of two colors with one on the outside and the other on the inside.  Stitching can be of the same color as the leather, or contrast, or in some cases, a completely different hue.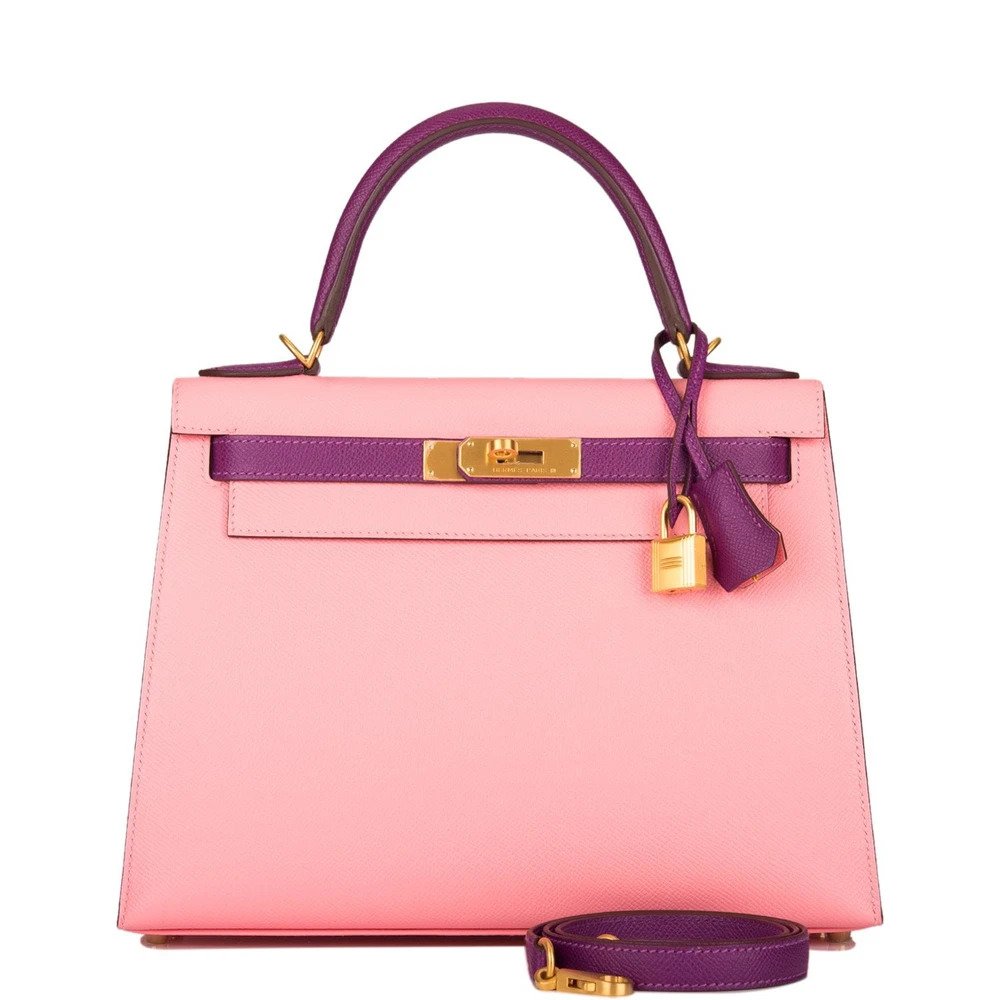 For example, this Hermès Kelly 28cm features Rose Confetti and Anemone Epsom leather exterior, with a Rose Confetti Chevre leather lining and rose hued stitching that is tonal on the Rose Confetti leather but contrast against the Anemone Epsom leather trim.
This gorgeous Hermès Birkin 35cm features a Bleu Nuit Togo leather exterior with tonal stitching, and contrast Vermillion piping as well as a Vermillion Chevre interior. 
Hermès picks the color and leather combinations available for that season, including which leathers may be used for design features like linings, handles, and so forth, as well as the color options for the stitching.   Hermès only allows personalized bags of the same leather. Hermès also dictates which hardware options are available, which often include styles not available on standard bags, like brushed gold or palladium. 
Although this may seem limited at first, the combinations are diverse and deciding on a combination can be daunting. For example, with the first 2020 special order there are 25 Epsom colors available.  That results in 600 possible bi-color combinations in every size, without consideration of color of stitching or type of hardware.
The vast majority of Special Orders are of leathers, including epsom, togo, clemence, swift and the new novillo.  Ostrich bi-colors are occasionally available as well. Crocodile and alligator Special Orders are extremely rare, and they can take up to three years to be produced but they are beautiful. 
This gorgeous Hermès Birkin 35cm is crafted from Gris Tourterelle and Graphite Shiny Porosus Crocodile with brushed Palladium hardware. 
But How Do You Actually Get A Hermès Special Order Bag?
Now, even though you now know that Hermès offers Special Order bags, you can't just waltz into your local boutique and request to place a special order. Hermès Special Orders are offered to individuals that have demonstrated loyalty to the brand, their store, and a sales associate through a strong purchase history.
Corporate limits the number of Special Orders granted to each individual store and the number varies from store to store. If you are lucky enough to finally place one, the final order needs to be approved by the store director before submitting to Paris. Paris then reviews the order and occasionally choices can be rejected.
After placing the order, the hardest part comes – the wait. The general time frame for receiving a Special Order bag usually ranges from six months to 18 months, with the wait time for exotics up to three years.  However, there's no specific time guarantee and if you do not keep up your purchase history in the interim, your bag may be given to someone else. 
Hermès Special Order bags are priced the same as a standard bag of the same materials at the boutiques. However, because they are so rare and require such a long wait time and a strong purchase history, Special Order bags sell at a substantial premium in the secondary market. But, having a unique bag makes the purchase a worthwhile investment for the Hermès collector. 
We hope this article has answered your questions and cleared up misconceptions that have been floating around about the notoriously secret Special Order process. For more information and to purchase an exclusive pre-crafted Special Order Hermès Birkin or Kelly bag, visit us at MadisonAvenueCouture.com